"There are two steps to becoming an adult: 1. Recognize your responsibilities..."
– UNBORN WHISKEY:   Oh, I like this. Very much. (via katiecoyle)
kelsium: NSFW because naked ladies, but this is pretty cool.
"Your credit does not qualify for [a loan of] any amount because your credit does..."
– And thus begins my financial meltdown.
be cool, soda pop: I Wrote a YA Novel and Now It... →
katiecoyle: I am so excited and proud to finally be able to announce to you that my YA novel, VIVIAN VERSUS THE APOCALYPSE, has been named a winner of the Young Writers Prize and will be published by Hot Key Books in September of this year. Behold, the cover art!: and the synopsis!: VIVIAN VERSUS… THIS NEWS IS THE BEST NEWS!!!!!!!
"Plus I read a women's magazine article called "5 Fabulous Morning Rituals," and..."
– Sarah Vowell, The Partly Cloudy Patriot (via okthenitsjess)
2 tags
This evening's mood
#misandry #misandry #misandry #misandry #misandry #misandry #misandry #misandry #misandry #misandry #misandry #misandry #misandry #misandry #misandry #misandry #misandry #misandry #misandry #misandry #misandry #misandry #misandry #misandry #misandry #misandry #misandry #misandry #misandry #misandry #misandry #misandry #misandry #misandry #misandry
2 tags
How I spent my morning. →
(I'm yellow)
Last Trimester of School Starts Tomorrow
This shit is banas.
1 tag
It was a two-cupcakes-at-one-am kind of night.
"Decide in your heart of hearts what really excites and challenges you, and start..."
– Astronaut Chris Hadfield's answer to the question "Any advice to a young person who wants to get into this field?", from his spectacular reddit IAmA (via apoplecticskeptic)
1 tag
Tonight I poured the broken pita chip bits at the bottom of the bag into a container of hummus and ate them with a spoon like cereal.
kelsium: Now, I like oatmeal raisin cookies. They make a good breakfast food kind of like fruit pie makes a good breakfast food. However, if it's night time and you're making cookies and you're only making one kind of cookies they should be peanut butter chocolate chip. A thousand times yes.
The only art I'm interested in anymore
katiecoyle: is the art produced by funny women.
1 tag
This weekend's assignment for school:
1. Consider hypocrisy. 2. Costume it. 2a. Grotesquely. Thoughts or suggestions, Tumblr?
It's 8:40 pm.
I'm meeting someone for a drink around the corner at 10. I think I'm going to nap for a while.
In 2013, I don't think I will be calling you back.
If you woke up on New Years morning to discover that you had vomited all over the carpeted bedroom floor of the person you sometimes sleep with you would clean it up, right? If you did not, because you were too sick to move, and instead stayed in the person's bed all day long, even after the person went out to a movie with friends, you would at least offer to buy the person who did clean it...
"I mean, there was poverty in Thailand, but not,...
Overheard at work.
1 tag
1 tag
Unclogging your toilet is not fun.
Unclogging your toilet when you have to pee is a form of torture.
1 tag
Big dislike: Hearing people chew.
Currently drinking a bottle of champagne by...
Champagne I kind of stole from work. Good life choice? Yes or yes?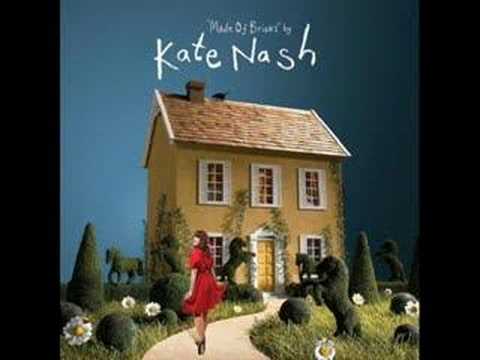 7 tags
Hey, so I was on NPR yesterday... →
WHYY interviewed me and my cast-mates about our show. Here is a link to the article. Here is a link to where you can buy tickets, should you be so inclined. "Hackles" is blowin' up, y'all.
8 tags
Some awesome press for the Fringe show I'm working... →
Hackles Hackles Hackles Hackles Hackles what what!
1 tag
hagofhags: prestonhymas: Why do we not discuss clouds more? I mean look at that. That's water. Flying water. FLYING FUCKING WATER LIKE WHAT THE FUCK, WHY DO WE EVER STOP TALKING ABOUT THIS WHAT IS THIS HOW IS THIS EVEN AND NOW THE FLYING WATER IS EATING A MOUNTAIN GOD DAMN, WHAT I really don't know clouds at all
NB4R
I was skipping down the street, cheering and laughing when she told me. LOVIN' LOVE, Y'ALL!
Just got a text from my boss
"You left your bra and panties and shirt… Out for other people to find it… And they did." That fits on my Mortified Matrix.
kelsium: Are you being productive? This is not a judgement. This is a real question. Because obviously there are multiple matrices for productivity and one of them is making yourself feel better, or processing emotion. There's nothing wrong with that. But if you can't answer yes on any of your personal matrices, then maybe it's time for some pizza and beer, you know? I watched 5 hours of Ally...
"When I was a boy and I would see scary things in the news, my mother would say..."
– Fred Rogers (via dearworld) In the face of scary dangerous things happening in the world I always come back to these words from Mr. Rogers. (via enjoli) Still one of the best humans mankind has ever produced. (via whineandbeer)
I have an interview this afternoon for a second job. Wish me luck.
Episcopal Church Approves Ordination of... →
Today, in good news, no matter your religious beliefs.